Hanna modererar Delaktighetsdagen 2023 den 21 april
Fredag den 21 april arrangerar Myndigheten för Delaktighet den årliga Delaktighetsdagen. I år har Hanna and Goliaths grundare Hanna Gerdes fått i uppdrag att moderera dagen.
Dagen består av ett fullspäckat program om innehåller..
Read More...
Equality and a human rights-based approach
,
Human Rights
,
Non-discrimination and the Swedish Discrimination Act
,
Sustainable development and Agenda 2030
,
Read More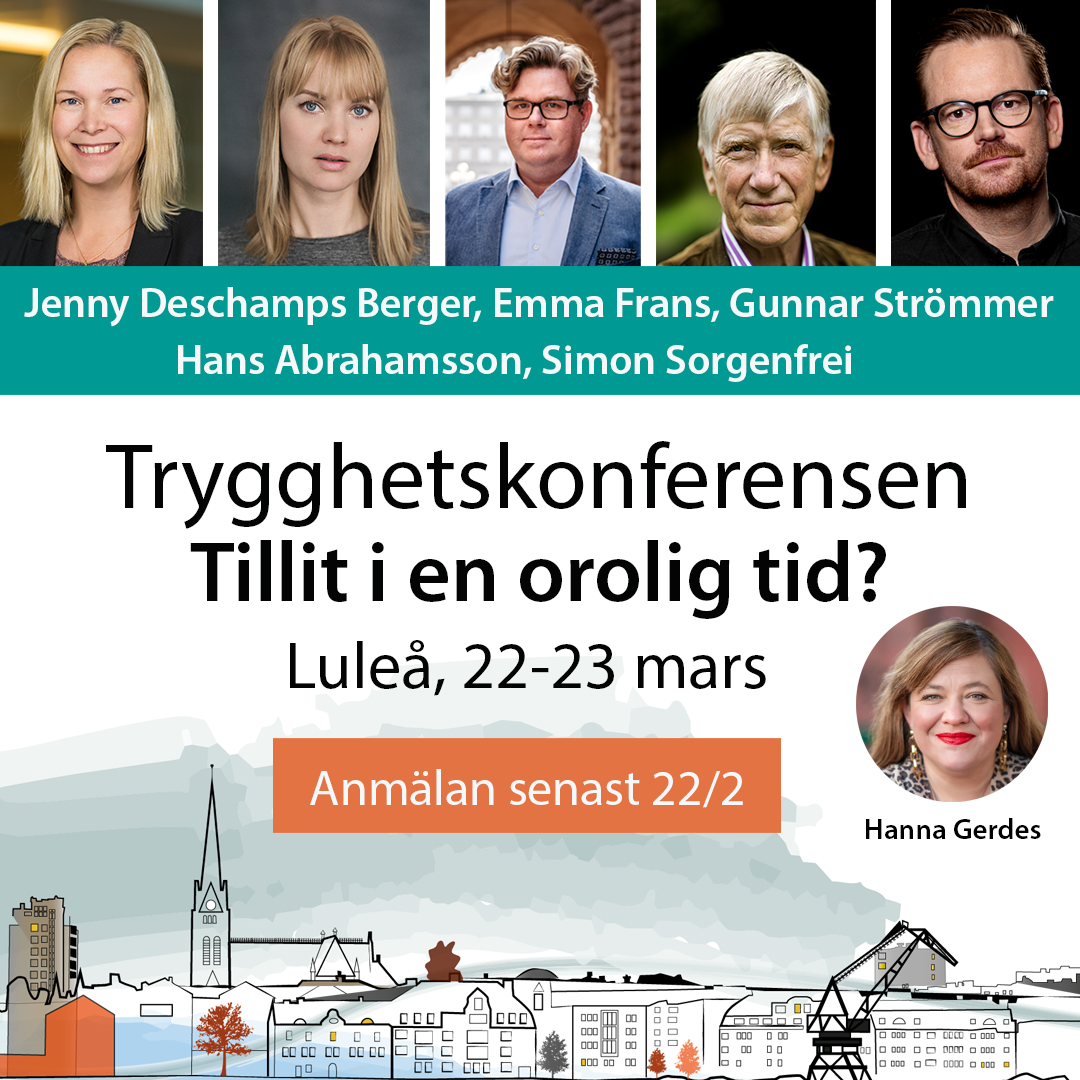 Hanna and Goliath leder Trygghetskonferensen 2023 i Luleå 22-23 mars
Den 22-23 mars anordnad Trygghetskonferensen 2023 i Luleå. Konferensen arrangeras av Polisen, Länsstyrelsen i Norrbottens län, Norrbottens Kommuner och Rättighetscentrum Norrbotten. I år är temat "Tillit i en orolig tid" och Hanna and Goliath har fått i uppd..
Read More...
All Latest Work
,
Human Rights
,
Non-discrimination and the Swedish Discrimination Act
,
Read More